Hazel London said it best, "it's upsetting me and my homegirls."  We've been in the house for two months+.  S*$T getting crazy. Eyebrows  grown back–or even worse– grown in patchy. You've been staring at the same damn hairstyle for weeks–like omg you're getting bored of that bun. And chileeee to really snatch our millennial edges, brunch is cancelled indefinitely (for good reason though). I mean this is truly, UPSETTING ME AND MY HOMEGIRLS.
SO WHAT ARE ME AND MY HOMEGIRLS  (mod babes)  supposed to do. "If you can't go to brunch, where can you go " (in my Hazel London voice).
Although we can't get cute and physically go to brunch. We def can do that in the house. *Rose Bellinis anyone*.  I mean come on we are millennials–that just sounds techy  and resourceful.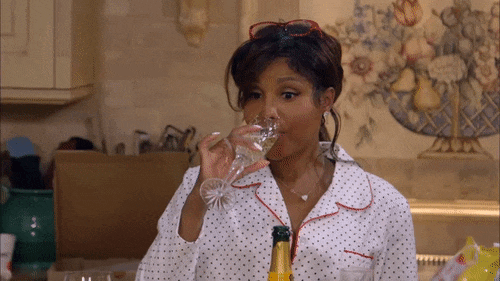 To help,  Mod Vanity curated the perfect playlist: Rose´ Bellinis: Homegirl Edition. Rose Bellinis: Homegirl Edition creates brunch vibes–talking with your homegirls about life, work, and dating. Listen to the playlist, get dressed up, and pour you a drink. Feeling a lil busted, shop our best seller Roses and Bellinis nails–we just restocked. Check it out below and drop us a comment on IG or below this post to connect with your virtual homegirls.